Home

/

Shirner Dyson becomes L&B's new marketing manager
Shirner Dyson becomes L&B's new marketing manager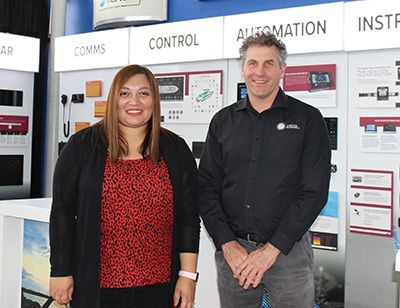 Lusty & Blundell, New Zealand's largest supplier of marine products and systems, has appointed Shirner Dyson as their new marketing manager.
L&B CEO Mark Milburn says Shirner, who joined the company in 2018 as a marketing executive, will now take a more strategic role.
"As part of our management team, Shirner will have more of an operational and commercial focus," he says. "Part of her new role will be to share L&B's renowned marketing expertise with our retail partners, helping them better communicate with their customers.
"She will also be using her extensive experience in social media marketing to communicate with both our clients and the boating public, using multiple communication channels to better understand their needs and provide appropriate, practical solutions."
Mark says Shirner's intelligence, formal marketing education, previous work experience and ability to adapt to new and emerging methods of communication make her perfect for the new role.
"Although she did not come from a marine background, Shirner has shown an impressive ability to quickly understand how our industry works and what is important to both our clients and members of the boating community.
"As our new marketing manager, we believe she will be a real asset not only to Lusty & Blundell but to the wider industry as well."