Home

/

'Mad-keen' boatie & gamefisher joins L&B's Whangarei team
'Mad-keen' boatie & gamefisher joins L&B's Whangarei team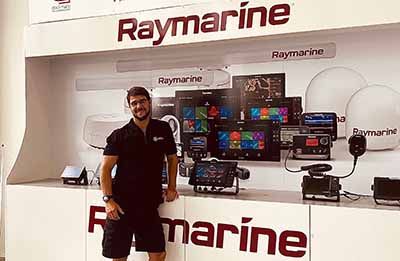 Extremely enthusiastic boatie, gamefisher and surfer, Bruno Goncalves has joined the highly respected Lusty & Blundell sales and support team.
Based, since mid-December, at L&B's Whangarei branch in Herekino St, near the town basin, Bruno has already earned an impressive reputation for his helpful manner, customer support and the ability to offer easy, practical solutions.
"Bruno's extensive sales background, his love of all things boating and fishing and the obvious enjoyment he gets from helping people is proving a real asset," says L&B Whangarei branch manager Rick Leersnyder. "Feedback from our customers has been really great."
Bruno, who admits he is "always out there" (boating, chasing gamefish or surfing) says he really enjoys being a part of the L&B crew. "It is a really tight-knit team that really supports each other," he says.
"I love meeting our customers, showing off our new products, solving problems and, most of all, helping ensure they make the right choices."
Bruno Goncalves, Rick and Heidi Leersnyder and the rest of the L&B Whangarei team are at 43 Herekino St. The showroom is open 8.30am to 5pm Monday to Friday and the phone number is (09) 438-6353.