Home

/

Reduced wear and tear & more reliable release thanks to Spinlock XTX's SoftGrip technology
Reduced wear and tear & more reliable release thanks to Spinlock XTX's SoftGrip technology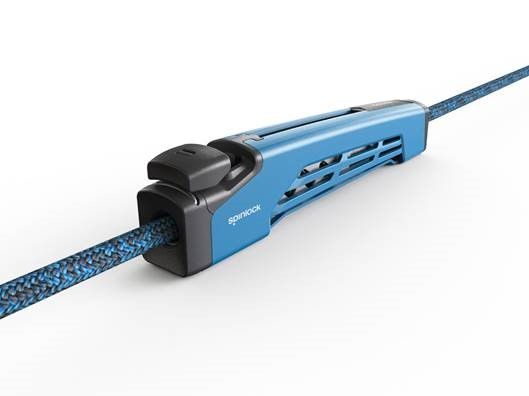 Reduced wear and tear & more reliable release thanks to Spinlock XTX's SoftGrip technology
Spinlock's new XTX Rope Clutch comes complete with optimised SOFTGRIP braid technology to powerfully but gently engage and loaded lines ranging from 8mm to 12mm.
Using a combination of new materials to offer mid-load rope holding in a lightweight, compact device, the new XTX Clutch uses a similar concept to the renowned Chinese Finger Trap. When loaded, an internal fibre sleeve grips the length of rope inside the clutch, rather than pinching it like a traditional clutch. This results in both less wear and tear on the rope cover and a more reliable release. With an internal spring controlling the sleeve tension and a neat, retracting toggle, the new XTX boasts true on and off "finger-tip" control.
Drawing on Spinlock's extensive experience in both mechanical and textile product design the XTX is gentle on rope covers, increases the lifecycle of ropes and has a handy remote release capability. The XTX's push button clutch activation comes with a lock-open indicator, its fully enclosed body protects against accidental release and its small footprint and very low profile mean no additional handle rotation space is required.
Incredibly versatile, the Spinlock XTX Rope Clutch requires just two fasteners and is able to be easily installed on decks, bulkheads, rigs or tunnels. It is also very simple to set up with no performance tuning required.
The Spinlock XTX Rope Clutch is now available, in a range of attractive colours, from distributor Lusty & Blundell's showrooms in Auckland, Whangarei and Tauranga or through the company's nationwide network of leading marine dealers.
Product and dealer information is available from Lusty and Blundell on (09) 415-8303 or at www.lusty-blundell.co.nz.