AIS (Automatic Identification System)
AIS works by taking your position and movements via the vessels' GPS system or an internal sensor built into an AIS unit. That information is then collated along with programmable information from the AIS unit (e.g. Maritime Mobile Service Identity (MMSI) number, vessel name, destination, cargo type) and is transmitted in the background at regular intervals whilst also receiving other vessels AIS information.
The AIS unit can have its own separate antenna or an antenna splitter can be used from the antenna the VHF radio transmits from. If an antenna splitter is used, it must be an active splitter suitable for a VHF radio and AIS transponder.
AIS types
Class A: Mandated for all vessels 300 GT and above engaged on international voyages as well as all passenger ship
Class B: Provides limited functionality and is intended for non-SOLAS vessels. Primarily used for vessels such as pleasure crafts
Class B+: The new Class B+, otherwise known as Class B SOTDMA or Class B 5W, bridges the gap between Class A and Class B transponders, offering clear advantages for some types of vessels and applications.
Lusty and Blundell have a range of AIS products to suit your needs, including vessel to vessel, vessel to shore and vessel to satellite AIS devices. We can also provide service for Vesper AIS like the XB8000.
AIS PRODUCTS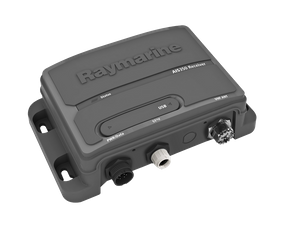 Raymarine AIS350 Dual Channel AIS Receiver
Raymarine's AIS350 is a receive-only AIS device that allows you to receive and display the AIS data transmissions from nearby vessels right on your Raymarine multifunction display's radar or chartplotter screen.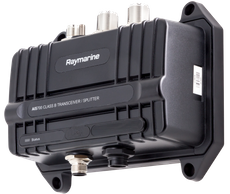 Raymarine AIS700 Class B+ SOTDMA AIS Transceiver with Splitter
The AIS700 from Raymarine is a Class B Automatic Identification System (AIS) transceiver designed for use with Raymarine multifunction navigation display systems. As a Class B AIS transceiver, the AIS700 not only receives broadcasts from other vessels, it also transmits your own boat's information too helping you to be seen on other vessels' systems.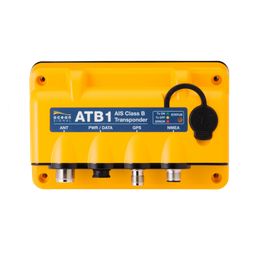 Ocean Signal Class B+ SOTDMA AIS Transceiver
The Ocean Signal ATB1 Class B+ AIS Transceiver incorporating the superior SOTDMA access scheme provides increased visibility and safety at sea. It is quick and simple to install and comes complete with an external GPS antenna, meaning that all you need is the use of a suitable device (mobile phone, tablet or PC) to upload your vessel information, and you can begin transmitting your AIS messages within minutes.
Ocean Signal MOB1 - Personal Man Over Board Beacon
The MOB1 is intended to be installed within the life-jacket and will activate automatically on inflation, sending the first alert within 15 seconds. The MOB1 is waterpoof to 10 metres. The integrated strobe light ensures maximum visibility in low light conditions.
The MOB1 communicates with the vessel you have been separated from and other vessels in the vicinity (up to 5 miles range dependent on conditions). To alert rescue authorities, an alternative product the rescueME PLB1 communicates directly via a dedicated search and rescue satellite network.
The new Class B+, often referred to as "Class B SOTDMA" or "Class B 5W", has been defined to bridge the gap between Class A and Class B transponders, offering some clear advantages for some types of vessels and applications.
Class B+ uses the same SOTDMA technology as Class A and therefore has the same priority when it comes to reserving a time slot, guaranteeing that it will always be able to transmit, even in busy AIS congested waters. For fast moving vessels this is important as a missed transmission can result in a vessel moving a long distance before it next manages to send a transmission.
Another feature that the new Class B+ technology it has taken from Class A, is the increased and automatic changing of transmission rates depending upon speed. Unlike Class A, the update rate is unaffected by whether the vessel is manoeuvring, but as the vessels speed increases, the number of transmissions increases so that other vessels get a clearer and more up to date view of where the boat is.
For slow moving vessels the increased update rates of Class B+ are not so important, but a fast power boat travelling at say 23 knots, will move 360 metres in 30 seconds, which is the update rate of a normal Class B transponder. On a Class B+ vessel travelling at 23 knots or more, the update rate is 5 seconds, so (using the above example) only 60 metres would be moved between updates.
Finally, Class B+ transponders have a higher power transmission 5 Watts instead of 2 Watts and this not only increases the range over which the vessel's transmission will be received, assuming good antenna height and performance, but it also significantly improves the AIS Satellite reception, enabling global tracking.