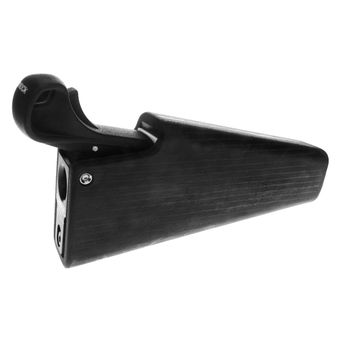 Spinlock ZS Carbon Jammers
Spinlocks ZS Carbon Jammer has unrivalled performance for larger diameter lines and high loads with winch-controlled release. Carbon Jammers are supplied with high tensile fasteners for standard mounting
Spinlock ZS Jammers have digitally modelled jaw surfaces which hold high tech rope securely at its safe working load. Supplied with P-Series jaws for use with Dyneema core and polyester cover lines.
ZS Bonded Series are smaller and lighter than standard models and are supplied unpainted for direct bonding. Applications include foredeck tack control lines and remote release locks, bonded to mast and booms.
Improved performance on smaller diameter lines.
Can be set up for 'Remote' operation using ZS-RLB.
Easy on-deck service access.
Side mount using existing holes in jammer body.
Ideal solution for low profile side mounting on deck and spars.
Unpainted version for direct bonding.
Ceramic HC jaws available for use with ropes with blended covers; polyester and high-tech fibres such as Aramid, Technora, Codura and Vectran.
High visibility handle printing available (ex UK).