Home

/

Vetus Bow Pro Thruster Kits 30KGF 110mm Tunnel
Vetus Bow Pro Thruster Kits 30KGF 110mm Tunnel
We are pleased to present the all-new BOW PRO thrusters, the best of both worlds! Precision proportional control at your fingertips, you command as little or as much power as needed!
Precision proportional control. Endurance Rated Run-time - up to 10 minutes (dependant on model) at full power. Maintenance-free brushless motor. Sealed ingression protection construction - motor sealed for improved corrosion resistance in damp bilge environments. Built-in over-temp and low battery voltage protection. Suitable for high demanding applications (e.g. for use in rental & charter vessels).
There are two fully-proportional panels available for the BOW PRO thruster series: one standard panel (BPPPA) and one panel with lock-and-hold capability for easy docking (BPPJA).
Proportional: Yes
Thrust: 30N/KGF
Power: 1.6KW
Internal Tunnel Diameter: 110MM
Weight: 24KG
Voltage: 12V
Current Consumption: 195A
Continuous Operating Time 10MIN
Ignition Protected: No
Retractable: No
Extended Runtime: No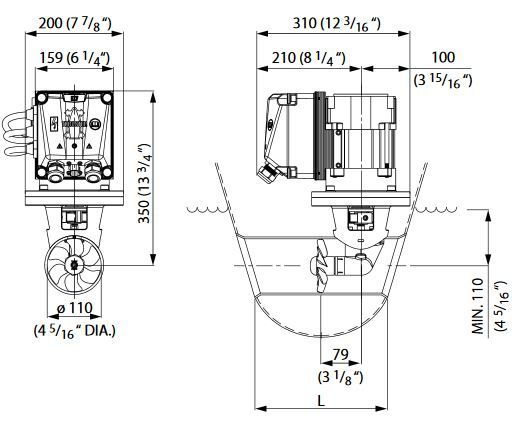 Related Products